The Global Cannabis packaging market size was valued at $2.90 Billion in 2021. In 2022, it preceded higher to $27.7 Billion and by 2027 it is expected to hit 82.3 Billion at a Compound Annual Growth rate (CAGR) of 24.3%, as stated by Global Newswire.
Does this make you curious about the reasons behind these whopping numbers? With a few evident insights, you will discover why the product which has a contentious perception in several minds across the globe, has managed to steal attention quickly and broaden people's perspectives.
To begin with, Government worldwide is putting constant effort to decriminalize the use of marijuana for medical and recreational purposes. Secondly, it also has some proven benefits such as; the elimination of chronic pain without any adverse effects on health.
This has resulted in the increased consumption of Marijuana which has encouraged the cultivation and commercialization of Cannabis-based products, intensifying the growth in demand for Cannabis packaging.
However, the primary purpose of packaging is to safeguard its contents and shield them against all the external elements that potentially harm the quality of the product, making it safe and trustworthy for the buyers.
Below is a tour of more such stunning facts and figures about Cannabis packaging for you, so that you can explore its worth beyond judgments and opinions you might have heard frequently.
Use of Medical Cannabis
The use of medical marijuana is not indifferent, as it contains the same plants and chemicals used in regular ones. However, it treats diseases and health conditions well.
The Cannabis plant is a blend of 100 different chemicals called cannabinoids, containing Delta-9-tetrahydrocannabinol and cannabidiol with medicines in it.
As per the research, Bonn Miller says "The greatest amount of evidence for the therapeutic effects of cannabis relate to its ability to reduce chronic pain, nausea, and vomiting due to chemotherapy, and spasticity [tight or stiff muscles] from MS"
Along with the consumers, Cannabis manufacturers also have to comply with the laws and regulations of Cannabis use in different states and ensure that suppliers are using sustainable cannabis packaging covers to play on the safe side.
Segregation of Cannabis Packaging
For those unfamiliar, the Cannabis packaging market is segmented into various types including; Rigid Packaging, flexible packaging, sustainable cannabis packaging, and many more.
We have briefed the common ones:-
Rigid Packaging- This type of packaging involves the use of containers that have an unyielding structure and are made of hard materials such as glass and metals.
Semi-rigid packaging- This is a simple type of cannabis packaging that holds the material well until moderate pressure is applied to it. The materials involved in making are; aluminum, carton, and thermoformed plastic containers
Flexible Packaging-This type of packaging includes yieldable materials and is widely and easily available. Each time we fill in the cannabis contents, the containers will expand body-wise and look fatter.
Sustainable Packaging-This type of packaging involves the use of eco-friendly papers that can either be simple or customized with the supplier's unique brand identity.
Purpose of Cannabis Packaging
70% of the states in the USA allow the consumption of marijuana for medicinal purposes and nearly 1/3rd residents get easy access to legal recreational marijuana.
In order to meet this, marijuana suppliers have to strictly adhere to safety regulations. The commercialization of Cannabis products includes strict restrictions and in some cases prohibiting the reuse of pharmaceutical containers to maintain product quality and prevent contamination risks.
However, taking this issue into consideration, several firms around the globe are transitioning towards sustainable cannabis packaging and striving for safety without harming the experience of cannabis consumers.
Paper and paperboard materials have caught the attention of several cannabis manufacturers primarily because of two reasons. Firstly, they are eco-friendly and sustainable, and secondly their ability to meet the consumer's demands.
As per the research conducted by Global Market Insights, they estimated that the market of paper and paperboard materials for cannabis packaging is likely to exceed $5.4 million by 2028. The reasons for these are; easy processing, lightweight, wider availability, and eco-friendliness.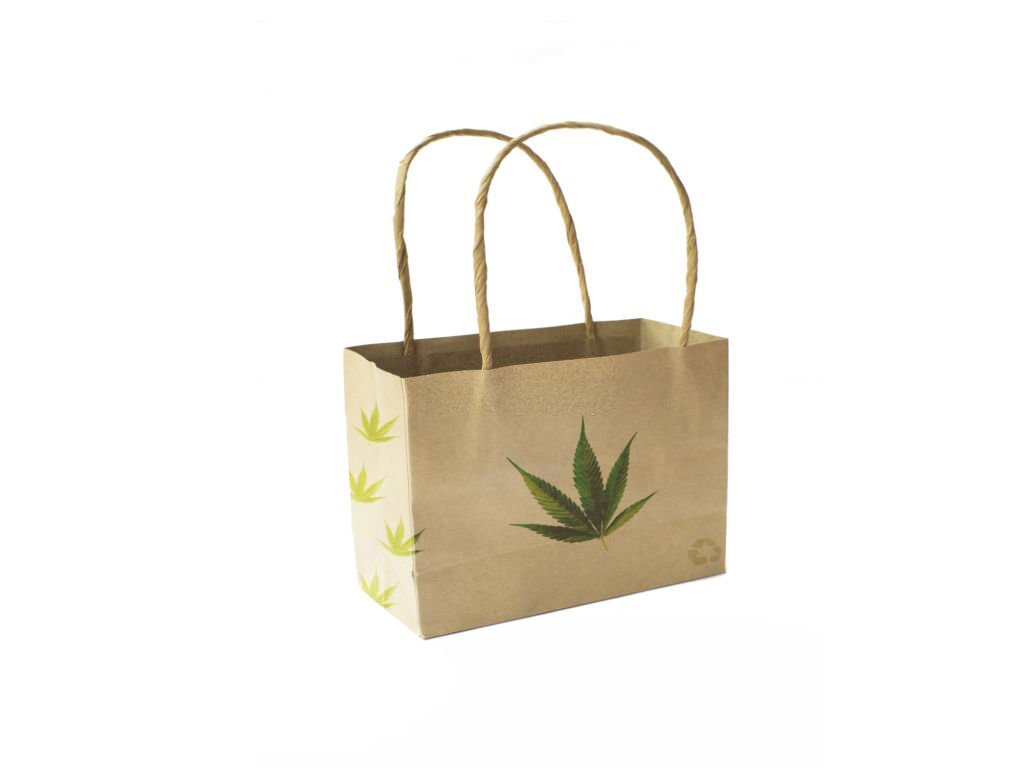 Importance of Sustainable Cannabis packaging
IBM recently conducted a survey in which they found out that the majority of consumers are willing to pivot to sustainable cannabis packaging.
8 in 10 people conveyed that sustainability is important to them and over 70% showed interest in purchasing sustainable and eco-friendly brands.
This makes it clear that if you want to form a large consumer base and want your products to reach a maximum number of people, then cannabis packaging will play a vital role.
In addition, the benefits you will get are as follows:-
You can make or break your brand's marketing strategy.
Constructive use of recyclable materials in producing innovative brand identities.
Shows your level of sustainability commitment which radiates a sense of trust.
Gives a delightful glance to your consumers and even to non-consumers.
The impact of implementing sustainable cannabis packaging
With manufacturers, suppliers, and distributors seeking growth, they are manifesting the art of eco-friendliness and driving creativity in the way of doing their business.
The impact they have created is as follows:-
Use of natural and sustainable resources such as sourcing paper and cardboard approved by the Forest Stewardship Council (FSC)
Attaching unique brand identities for effective marketing.
Reusable materials for packaging.
Use of eco-friendly inks and adhesives.
Limiting the use of plastics.
However, the medical and recreational use of cannabis has encouraged manufacturers from around the globe to take this step and make it accessible to consumers for these purposes. In contrast, they will have to get assurance from the legal authorities before releasing their products, which will be available in the market only after undergoing rigorous quality checks.